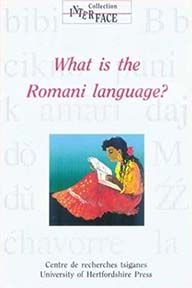 About the book
This book deals with the Romani language — the language of the Gypsies. It does not teach readers to speak the language; rather, it deals with its origin, its current use and status, the way it is learned by children, the beginnings of Romani literature and films and much more.
It shows that Romani is a language in its own right, with its own unique grammatical system, dialects and particular norms of use. It is a thriving language, spoken by millions of people all over Europe, the Americas and Australia but is rarely recognised as such by governments.
This book is written by an international group of language professionals, both first- and second-language speakers of Romani, who are highly qualified to show us the fascinating history and challenging future of this language.
ISBN: 978-1-902806-06-8 Format: Paperback, 137pp Published: Sep 2000
Any questions
Contact us at UH Press if you have any queries or would like to find out more about this book.