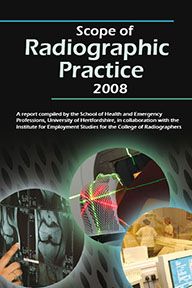 About the book
This work was commissioned by the Society and College of Radiographers to identify practice developments over the past five years, to quantify the scope of current practice and to explore possible future roles within the United Kingdom radiographic workforce.
The scope of the research includes the National Health Service primary and secondary sectors, the independent sector and higher education.
ISBN: 978-1-905313-60-0 Format: Paperback, 168pp Published: Apr 2009
Any questions
Contact us at UH Press if you have any queries or would like to find out more about this book.