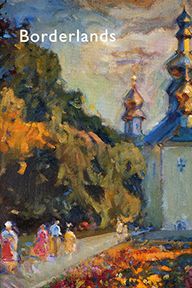 Borderlands
Author: Pat Simpson
Price: £5
Not currently available.
About the book
Catalogue of an exhibition of Impressionist and Realist paintings from the Ukraine at the Art & Design Gallery, Hatfield.
ISBN: 978-1-898543-36-7 Format: Paperback, 20pp Published: Jan 1999
Any questions
Contact us at UH Press if you have any queries or would like to find out more about this book.